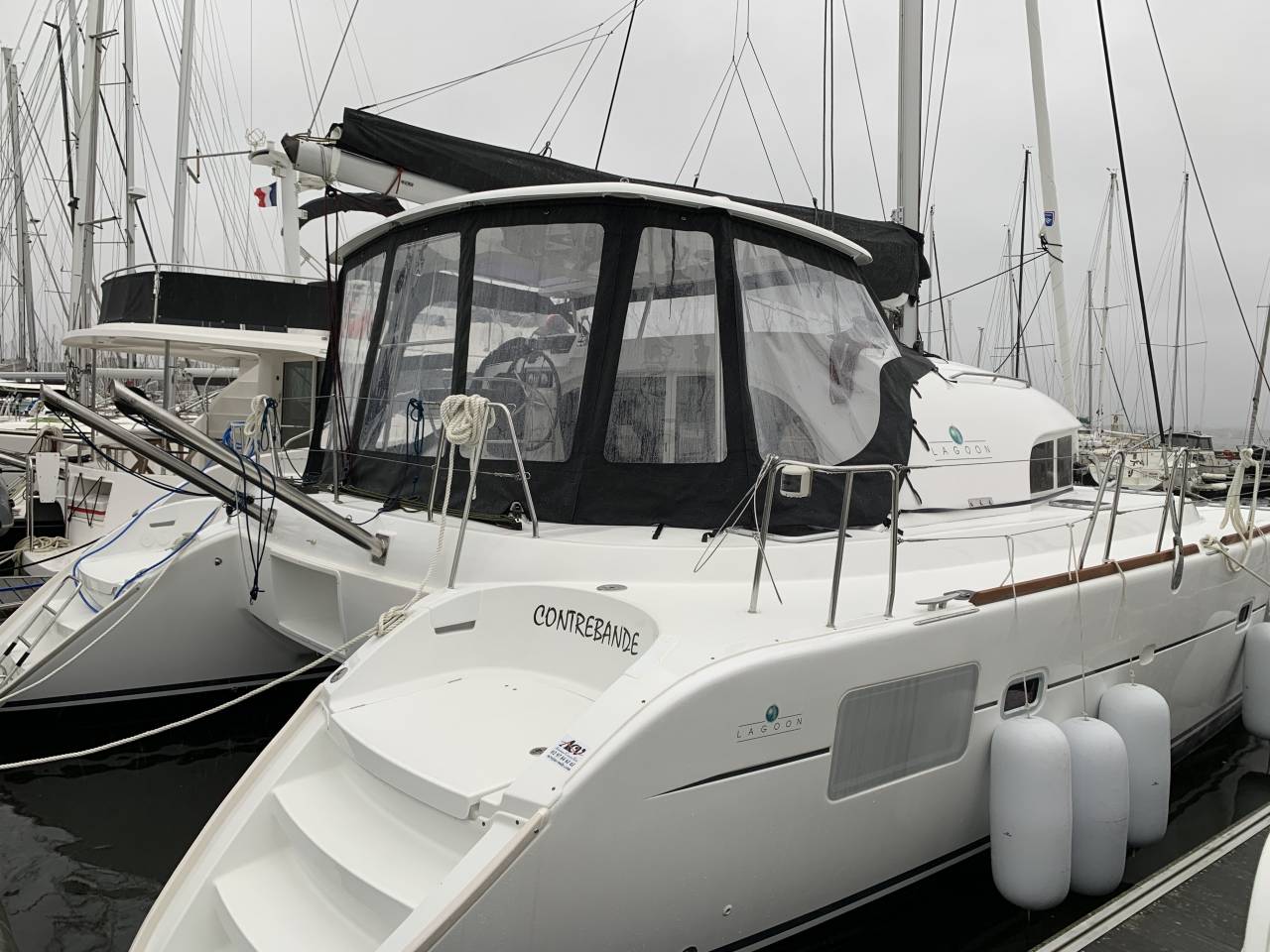 Between September 2020 and January 2021, our technical team completely refitted a Lagoon 380.

This "CONTREBAND" boat was abandoned in 2010 in the West Indies until we recovered it in 2018, it was completely looted and only the polyester hull remained...

After returning to our base in Lorient, we put the puzzle together:
Installation of a 12v circuit and the 220v circuit.
Refitting of all fittings, strakes, pulpits and stanchions.
Installation of new Yanmar 30hp engines.
Installation of an electronic control unit.
Installation of comfort elements: gas, oven, hobs, fridge, taps, groups and accessories...
Replacement of the standing and running rigging and then the sails thanks to our partner Incidences.
Laying of teak in the bathrooms.
Replacement of numerous joinery, doors, drawers and cupboards.
Installation of cockpit canvases and installation of new upholstery
In short, 5 months of work by our team, for an incredible result! The boat looks new. It is on sale now.
Find the result on the following photos: