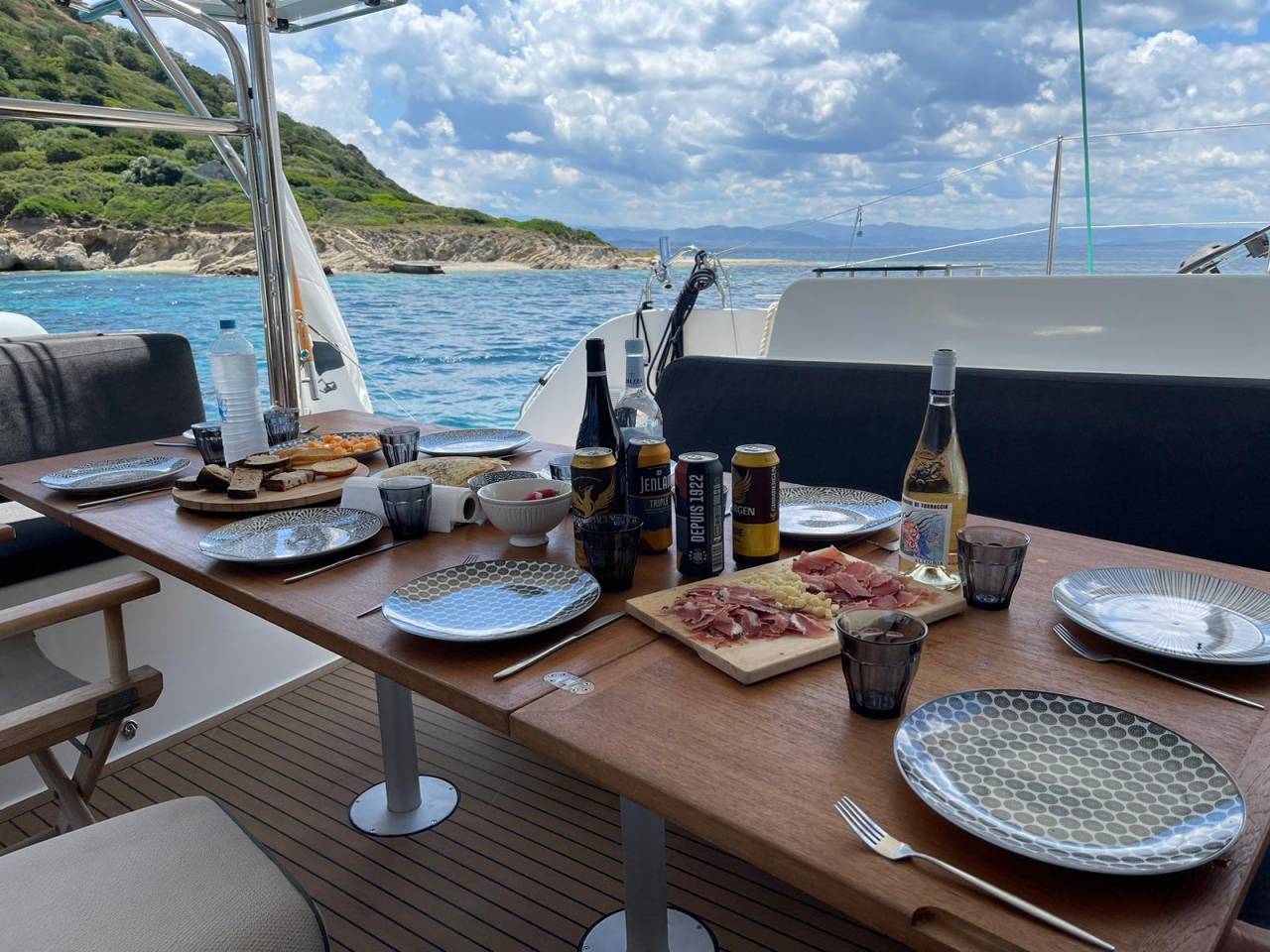 Corsica, nicknamed the "Island of Beauty," is brimming with breathtaking landscapes, secluded coves, and charming coastal villages. To make the most of this paradise destination, a cruise in Corsica with a skipper is the ideal option.
Sailing on a catamaran with an experienced skipper allows you to relax and be guided through the island's best spots. You don't have to worry about navigation, routes, or moorings, as your skipper takes care of everything. This enables you to fully focus on discovering the wonders of Corsica.
During your cruise, you'll have the opportunity to visit iconic places such as Bonifacio, Ajaccio, Porto-Vecchio, and the Lavezzi Islands. You can also explore secluded coves and hidden beaches accessible only by boat. You can swim in crystal-clear waters, snorkel, or simply relax on the catamaran's deck, basking in the sun and the spectacular landscapes.
Another great advantage of a cruise with a skipper is the opportunity to savor Corsican cuisine. Your skipper can recommend the best local restaurants where you can taste Corsican specialties such as figatellu, brocciu, and artisanal charcuterie. You can also indulge in local wines and fresh seafood.
In conclusion, a cruise in Corsica with a skipper offers a worry-free travel experience where you can relax and enjoy the island's beauty. Whether you're passionate about sailing, culture, nature, or gastronomy, Corsica will captivate you aboard a catamaran with an experienced skipper. Get ready to experience unforgettable moments and create memories that will stay with you forever.