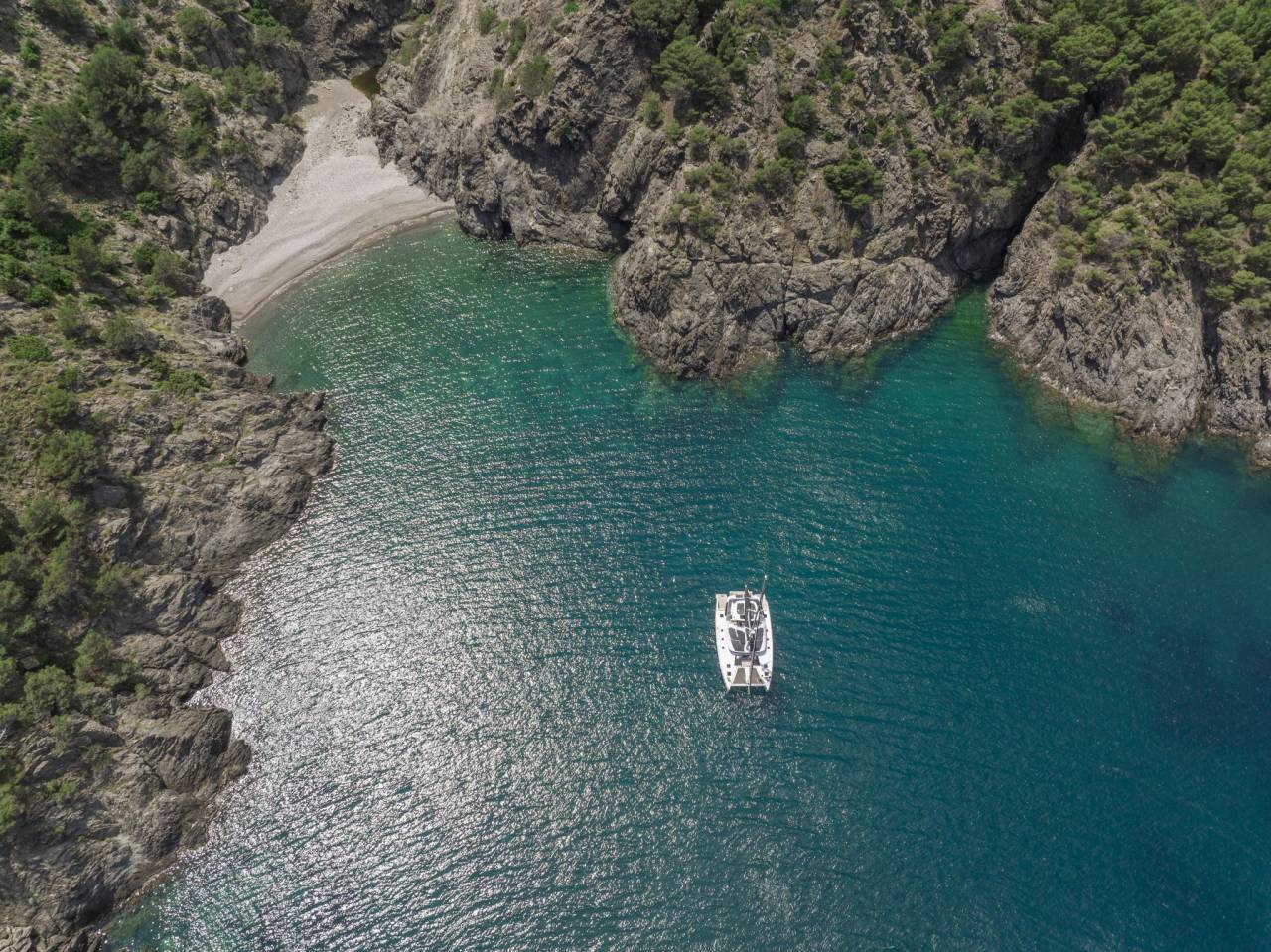 The catamaran's shallow draft allows it to approach hard-to-reach places like coves and some beaches.
Thanks to its two hulls, the stability of a catamaran is much greater, which prevents tipping.
More space, more light... The living area of ​​catamarans is twice as large as that of monohull sailboats, which gives it a very interesting advantage, especially for family cruises.