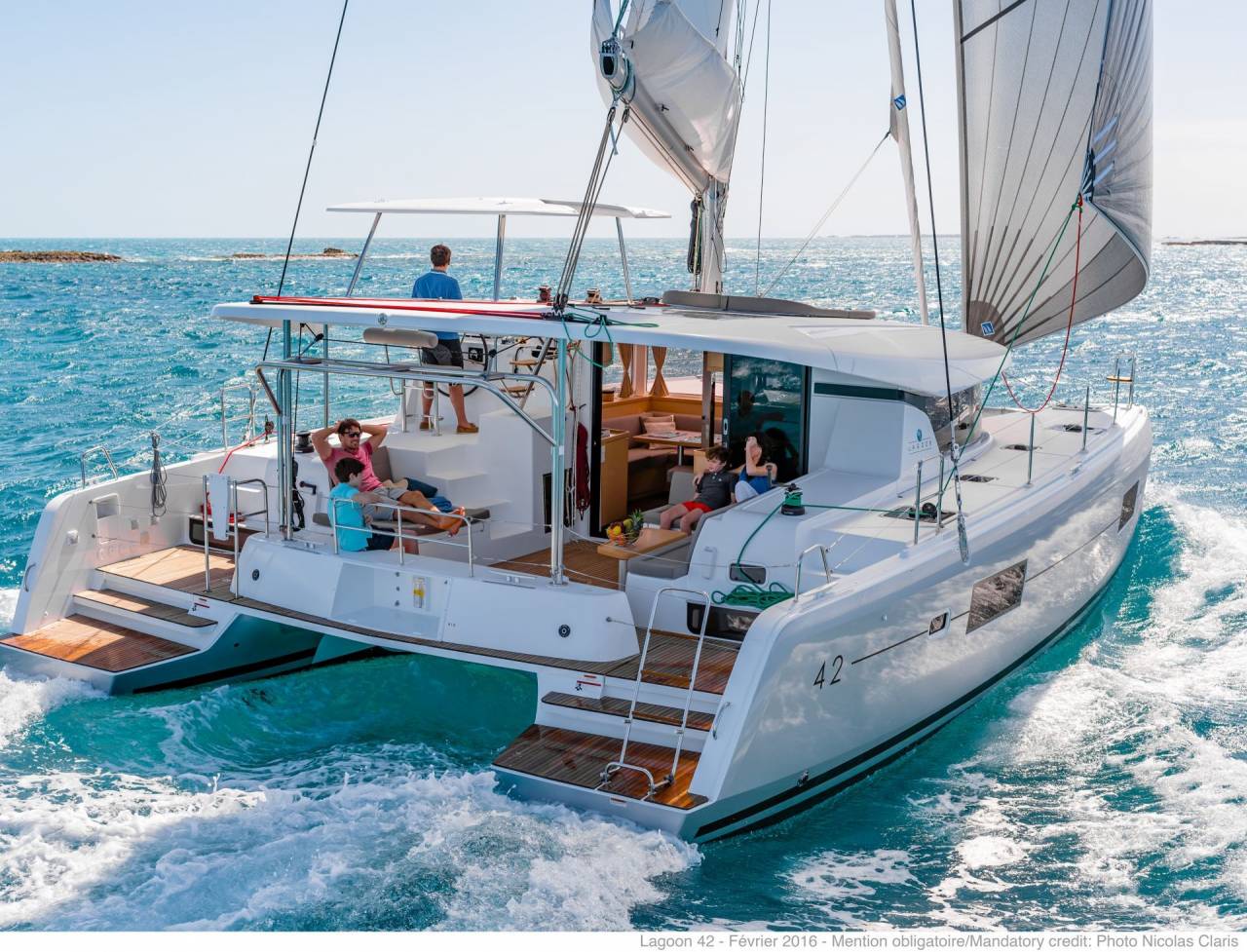 Guadeloupe is a dream destination for kitesurfing enthusiasts seeking to experience unforgettable catamaran vacations. With its ideal wind conditions, warm waters, and stunning landscapes, Guadeloupe offers an exceptional playground for kitesurfing aficionados.
While sailing along the Guadeloupean coasts on a catamaran, you'll have the freedom to discover the island's best kitesurfing spots. From sandy beaches to turquoise lagoons, you can choose from a variety of spots suitable for all levels, whether you're a beginner or an expert. The islands of Grande-Terre and Basse-Terre are filled with sites perfect for kitesurfing, such as Le Moule, Sainte-Anne, Anse à la Barque, or even the Gosier islet.
A catamaran also offers optimal comfort for kitesurfing enthusiasts. With its spacious areas, you can easily store your kitesurfing equipment and get ready for your gliding session. Moreover, you can relax on the catamaran's deck and enjoy the spectacle of kitesurfers soaring through the air above the waves.
Beyond kitesurfing, Guadeloupe offers numerous other activities to explore. You can delve into the underwater world during diving or snorkeling sessions, discover local flora and fauna on forest hikes, or simply unwind on white sandy beaches and bask in the Caribbean sun.
Guadeloupe is also renowned for its warm culture and delicious cuisine. You can savor delightful Creole dishes made from fresh fish, seafood, and exotic spices at local restaurants or on board your catamaran while relishing a sunset over the Caribbean Sea.
In conclusion, Guadeloupe is an ideal destination for kitesurfing vacations on a catamaran. With favorable wind conditions, diverse spots, and breathtaking landscapes, you'll experience a unique and exciting adventure. Whether you're an experienced kitesurfer or looking to try out the sport, Guadeloupe will undoubtedly fulfill your desires. Get ready to enjoy memorable gliding moments and explore the wonders of this Caribbean island by catamaran.