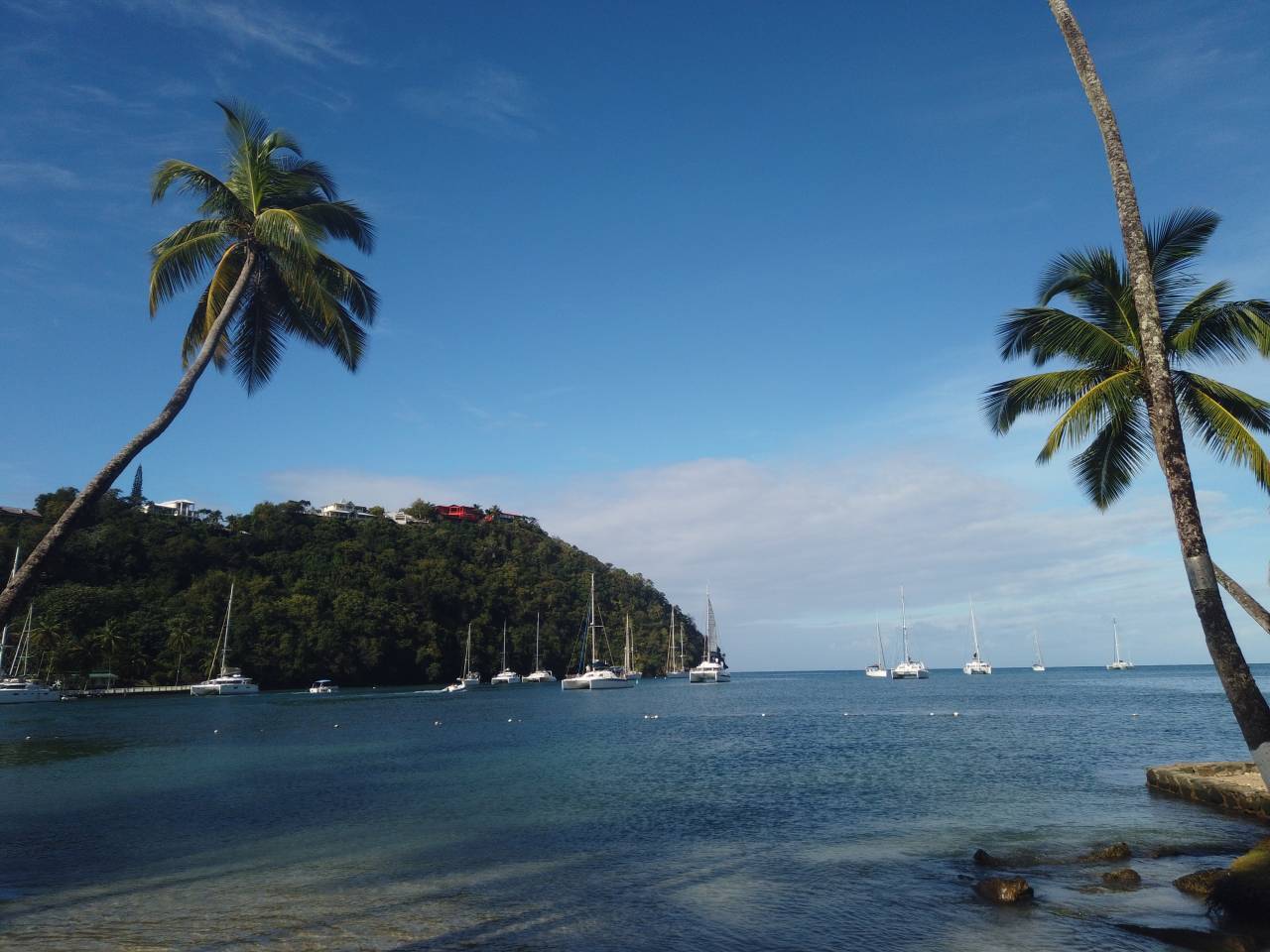 Spending the end-of-year holidays under the Caribbean sun is a dream for many. Sailing in the Caribbean at Christmas allows you to have a unique experience, far from traditional celebrations and winter cold. So, discover why choosing this paradise destination and how to fully enjoy a sailing trip in the Caribbean.
An enchanting setting to celebrate Christmas differently In the Caribbean, you will discover a magical backdrop with its white sandy beaches, crystal-clear waters, and lush flora. Sailing from island to island, each anchorage will be an opportunity to experience magical moments. Moreover, the region enjoys pleasant winter weather, with temperatures ranging from 25 to 30 degrees Celsius.
Islands with multiple facets
Guadeloupe: Explore the "Pearl of the Caribbean" with its mountainous landscapes, idyllic beaches, and the Cousteau Nature Reserve, a true paradise for scuba diving enthusiasts.
Martinique: This "Island of Flowers" offers a wealth of cultural and historical richness along with breathtaking landscapes like Mount Pelée.
Les Saintes: The charming archipelago of Les Saintes offers a total change of scenery with its traditional fishing boats, pristine beaches, and colorful fauna. Saint Lucia: In between sailing, visit this island with Creole and English influences, dominated by the majestic Pitons of Carbet.
Experience a unique time aboard a sailboat
Sailing in the Caribbean at Christmas is an original way to celebrate the holidays. Indeed, you won't go unnoticed on your sailboat with a decorated Christmas tree and twinkling lights hanging from the rigging!
Gathering with family or friends in an intimate setting The sailboat provides a friendly space to share warm moments in a small group. You can enjoy a Christmas Eve in the cockpit, under the stars, with an unbeatable view of the Caribbean Sea.
Discovering local festive traditions
Going to the Caribbean at Christmas is also an opportunity to immerse yourself in local customs. The Caribbean people have their own folklore for these festivities:
Christmas songs accompanied by traditional drums (ka in Guadeloupe, bèlè in Martinique) Preparation of typical dishes such as black pudding, pineapple ham, or cod fritters Colorful and luminous decorations in villages and local markets How to make the most of your sailing trip in the Caribbean for Christmas? To fully enjoy the end-of-year holidays in the tropical sun, it is essential to plan your trip to the Caribbean well. Here are some tips:
Book your boat in advance
The Christmas period is highly sought after, so it's important to reserve your sailboat several months in advance. This way, you'll have the best selection of boats (size, equipment...) and advantageous rates.
Plan a suitable itinerary
Create a coherent navigation program based on your preferences, the time you have, and the distances between each stop. Don't hesitate to seek advice from experienced professionals.
Adapt your festivities to the nautical context
Sailing involves taking certain precautions to enjoy this experience safely. Make sure to securely attach your Christmas decorations, avoid candles on the sailboat, and equip yourself with weather-appropriate clothing for sailing.
Sailing in the Caribbean at Christmas is a unique and memorable experience for celebrating the end-of-year holidays off the beaten path. All that's left is for you to embark on your sailboat and fully enjoy this adventure in the heart of the Caribbean paradise.