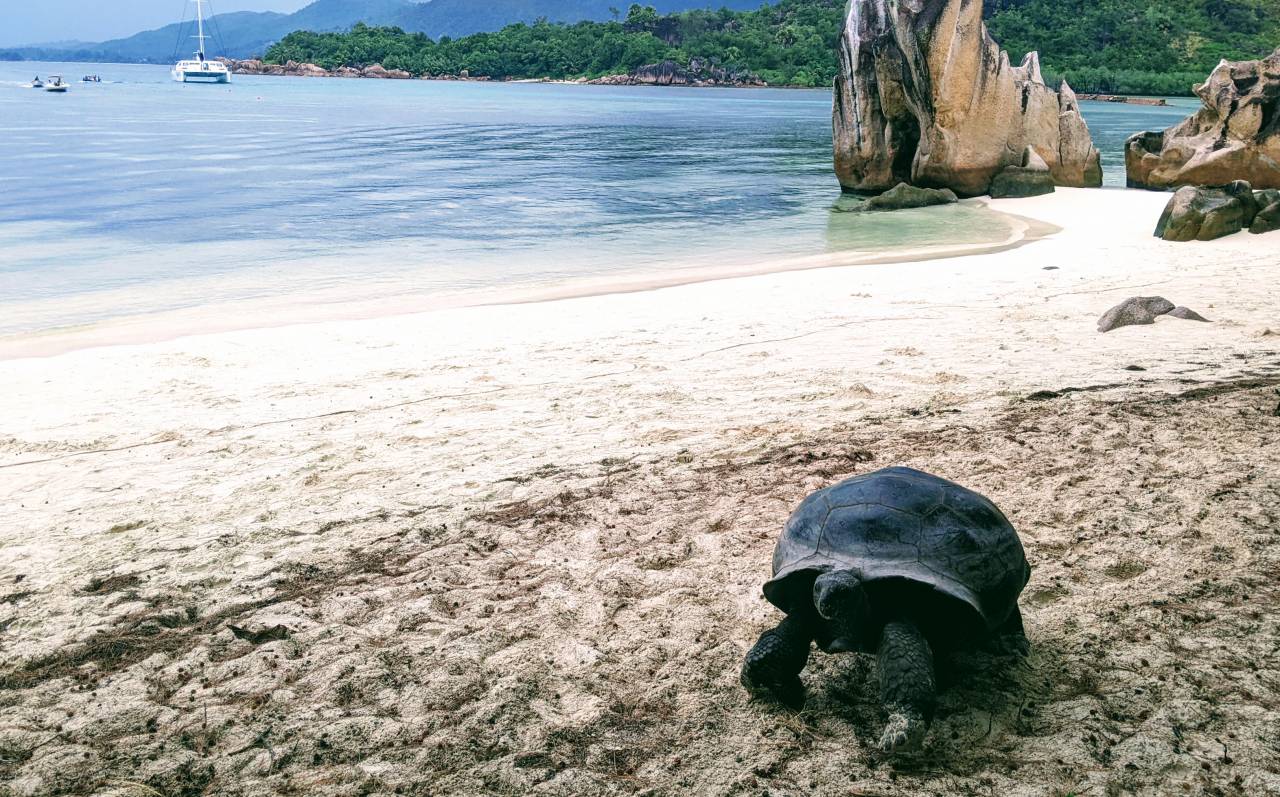 Don't have the necessary skills to sail a boat on your own? No worries! We offer catamaran rentals with a crew in the Seychelles.
During this experience, you'll embark on a cruise with an experienced skipper and a chef on board. Furthermore, we provide you with the option to include full board in your package, meaning you won't have to worry about food provisioning.
This type of service allows you to fully enjoy your cruise in the Seychelles without concerning yourself with navigation or meals. You can relax and be guided by our professional crew while discovering the wonders of the Seychelles.
The Seychelles offer exceptional underwater landscapes, breathtaking scenery, and paradise-like beaches. For instance, make sure not to miss visiting the beaches of La Digue, particularly the famous Anse Source d'Argent beach, voted the most beautiful beach in the world.
Also, set out to find the giant tortoises on Curieuse Island and let yourself be enchanted by its lush and preserved nature.
A crewed catamaran cruise is the ideal way to peacefully explore all these Seychelles wonders. Reserve now and get ready to live an unforgettable experience in this tropical paradise.