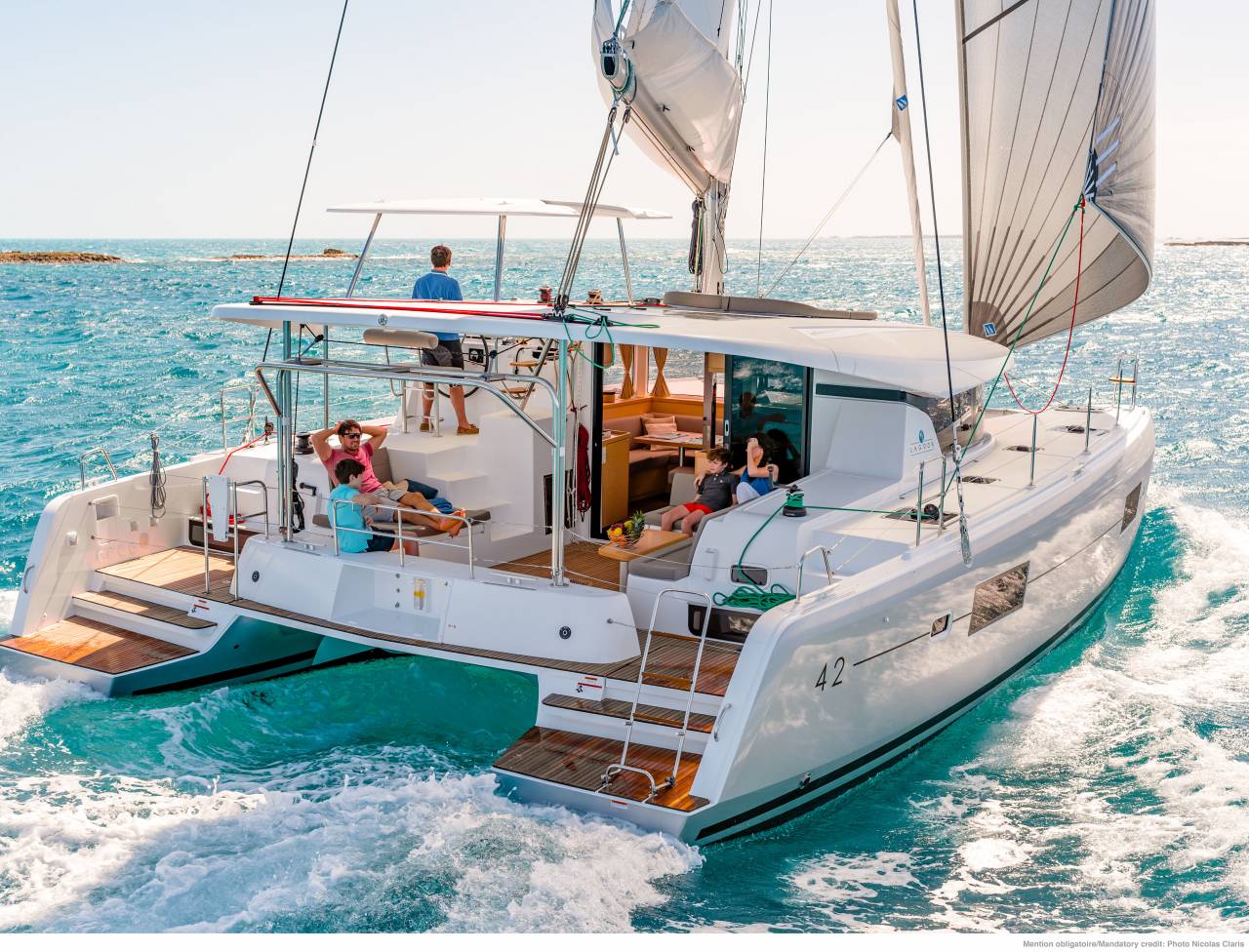 Who has never dreamed of escaping far from the crowds and mass tourism to enjoy a unique water getaway? Boat rental, once perceived as a luxury reserved for the elite, is now accessible to everyone. Setting off on a cruise with a professional skipper and, why not, a hostess on board, allows you to have an unforgettable experience in complete safety.
All types of boats and all possible destinations Whether you are a sailing enthusiast or simply seeking relaxation, Sailoe can undoubtedly offer you a boat tailored to your desires and budget. The range of destinations is also highly diverse, whether you wish to set sail in the Mediterranean, the Caribbean, or even the Seychelles.
A diverse offering to meet everyone's needs
Bareboat rental, for the more experienced sailors Rental with a skipper, for those who want to be guided and fully enjoy their stay Rental with a hostess, to add an extra touch of comfort and benefit from services such as meal preparation or onboard cleaning Themed cruises, to combine sailing with other activities (diving, gastronomy, etc.) Flotilla sailing, to go in a group and share this experience with other enthusiasts
A professional skipper for a serene cruise
One of the major advantages of boat rental with a skipper is safety: you are accompanied by an experienced professional who knows the boat and navigation conditions perfectly. The skipper will guide you in choosing your itinerary, manage technical maneuvers, and initiate you into the basics of navigation if you wish. This way, you can fully enjoy your stay without worrying about the constraints of navigation.
A hostess on board for more comfort and conviviality
By choosing to travel with a hostess, you add an extra level of comfort to your journey. The hostess takes care of daily tasks such as meal preparation, cleaning, and organizing activities on land. She can also accompany you during your stops to introduce you to the essential places of your destination. This option is particularly appreciated for family or friends cruises, where everyone wants to make the most of their vacation without worrying about household chores.
An increasingly popular option
Boat rental with a skipper and hostess is attracting more and more vacationers, whether they are novices or experienced sailors. This formula allows you to set off with complete peace of mind, without having to worry about navigation constraints.
Therefore, boat rental with a skipper and hostess is an ideal option for those seeking a unique experience on the water, combining discovery, relaxation, and conviviality. Thanks to a diverse and accessible offering, everyone can find the right boat and destination to have an unforgettable stay.