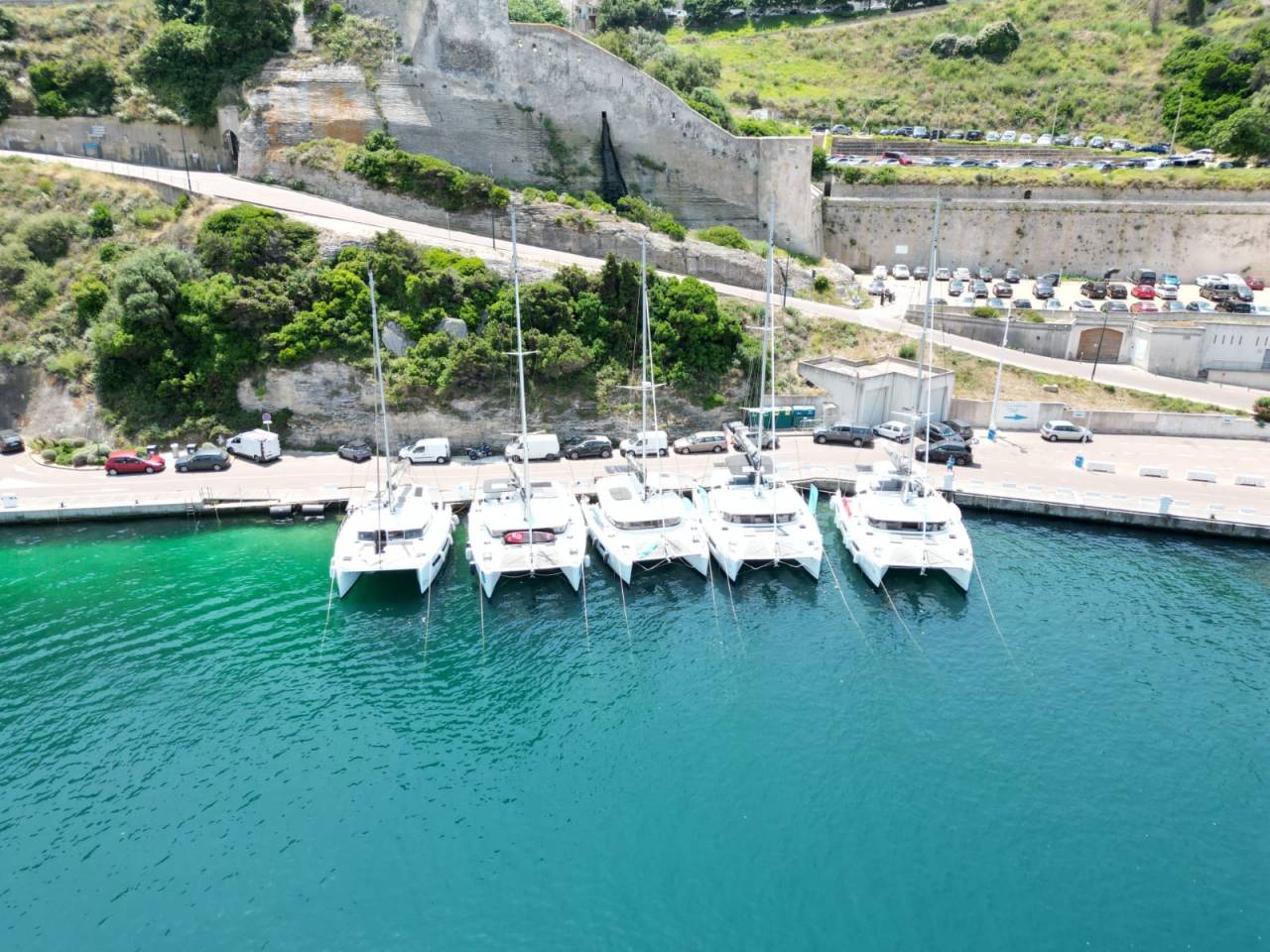 Corsica is a sought-after destination for sailing and catamaran enthusiasts. Its wild coves, paradisiacal beaches, and turquoise waters attract thousands of boaters every year. But how do you choose the perfect catamaran for a cruise in Corsica? Here are some tips to help you make the right decision.
Catamaran Size
The choice of catamaran size will mainly depend on the number of people participating in the cruise and your budget. In general, catamarans can accommodate between 2 and 14 people. Smaller models are perfect for couples or small groups of friends, while larger models will suit large families or bigger groups.
Small Catamarans: Warmth and Intimacy Small catamarans offer a more intimate and cozy experience. They are also easier to maneuver, which can be advantageous if you are a beginner in sailing. However, onboard space will be limited, so careful optimization of the layout is needed to ensure everyone feels comfortably accommodated.
Large Catamarans: Space and Comfort If you are traveling in a group, choosing a large catamaran will provide you with more space and comfort onboard. These models generally have multiple cabins with private bathrooms, a spacious salon, and a well-equipped kitchen. On the flip side, they are more expensive to rent and require some navigation experience.
Type of Catamaran There are several types of catamarans, each with its own advantages and disadvantages.
Sailing Catamaran: This is the most common choice for cruises in Corsica, as it allows you to fully enjoy the sensations of sailing while benefiting from great onboard comfort. Its low fuel consumption also makes it an eco-friendly and cost-effective option. Motor Catamaran: Faster than its sailing counterpart, the motor catamaran is ideal if you want to explore as many sites as possible in a short time. It also offers better comfort when navigating in calm weather or against the wind. Its main drawback is its higher fuel consumption. Mixed Catamaran (sail and motor): Combining the advantages of the two previous types, the mixed catamaran offers interesting versatility for a cruise in Corsica. It can sail when conditions are favorable and switch to motor power when needed.
Catamaran Rental: With or Without a Skipper? Depending on your sailing experience, you can choose to rent a catamaran with or without a skipper.
Rental Without a Skipper If you are an experienced sailor, renting without a skipper will allow you to fully enjoy your cruise independently. However, make sure you are familiar with navigation rules in Corsica and comfortable with managing the catamaran.
Rental With a Skipper For beginners or those who simply want to relax and enjoy the trip without stress, renting with a skipper is an excellent option. The professional skipper will handle all maneuvers and can even provide advice to improve your sailing skills. Additionally, they will know the best places to discover during your Corsican cruise.
Budget Finally, your catamaran choice will also depend on your budget. Catamaran rental costs can vary significantly based on size, age, equipment, and the time of year. Remember to include ancillary expenses such as provisioning, fuel, port fees, and possibly skipper services in your budget.
In summary, choosing the ideal catamaran for a Corsican cruise depends on your expectations regarding comfort, performance, autonomy, and budget. Take the time to compare the different available options and don't hesitate to seek advice from Sailoe to make the best possible choice.