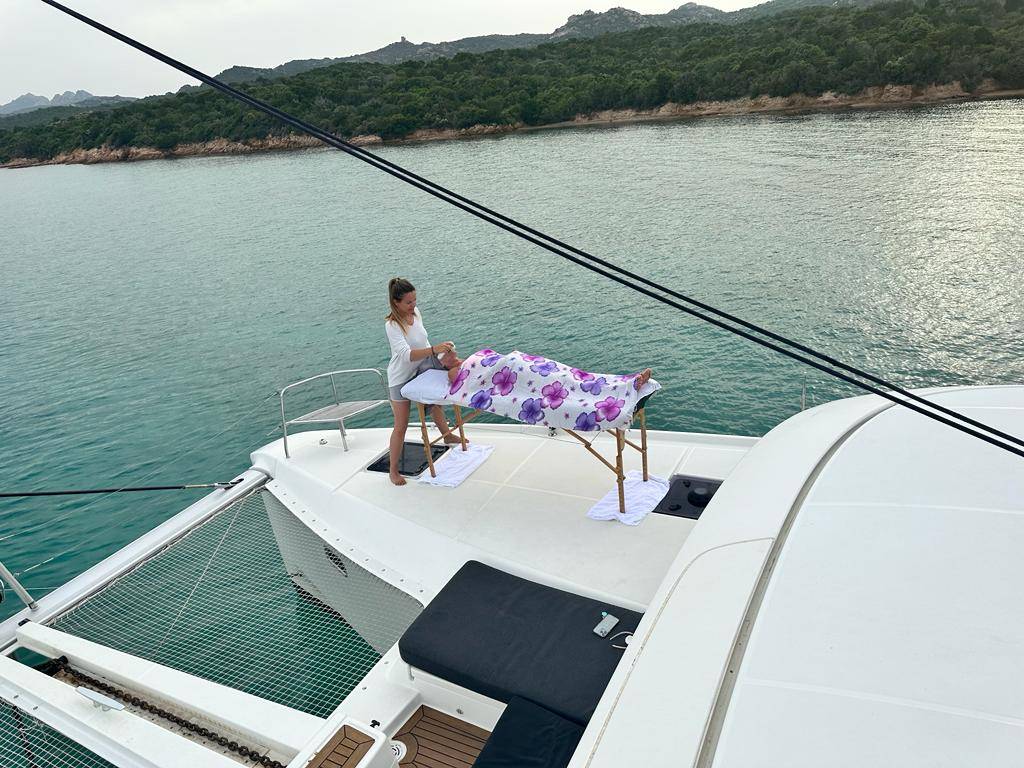 Meet Walia, our hostess and certified masseuse, the perfect addition to your cruise in Corsica. With her expertise in hospitality and massage, she will enhance your experience and make it even more relaxing and enjoyable.
Walia is a caring and dedicated professional who will go above and beyond to cater to your needs and provide you with top-notch service throughout your journey. As a hostess, she will ensure your comfort on board, warmly welcome you, and assist you with any requests you may have.
In addition to her hosting skills, Walia is also a certified masseuse, capable of offering personalized massage sessions to help you relax, relieve tension, and rejuvenate during your cruise. Whether you prefer a soothing Swedish massage, an invigorating sports massage, or a calming hot stone massage, Walia will adapt to your preferences and provide you with a moment of pure well-being.
Her expertise in massage combined with her dedication to delivering excellent service make her a valuable asset to your cruise in Corsica. Whether you seek total relaxation or a way to recharge after a day of exploration, Walia will be there to offer you a memorable experience.
Benefit from Walia's expertise as a hostess and certified masseuse on your next cruise in Corsica. Indulge yourself and enjoy a moment of relaxation and absolute comfort on board our boat.