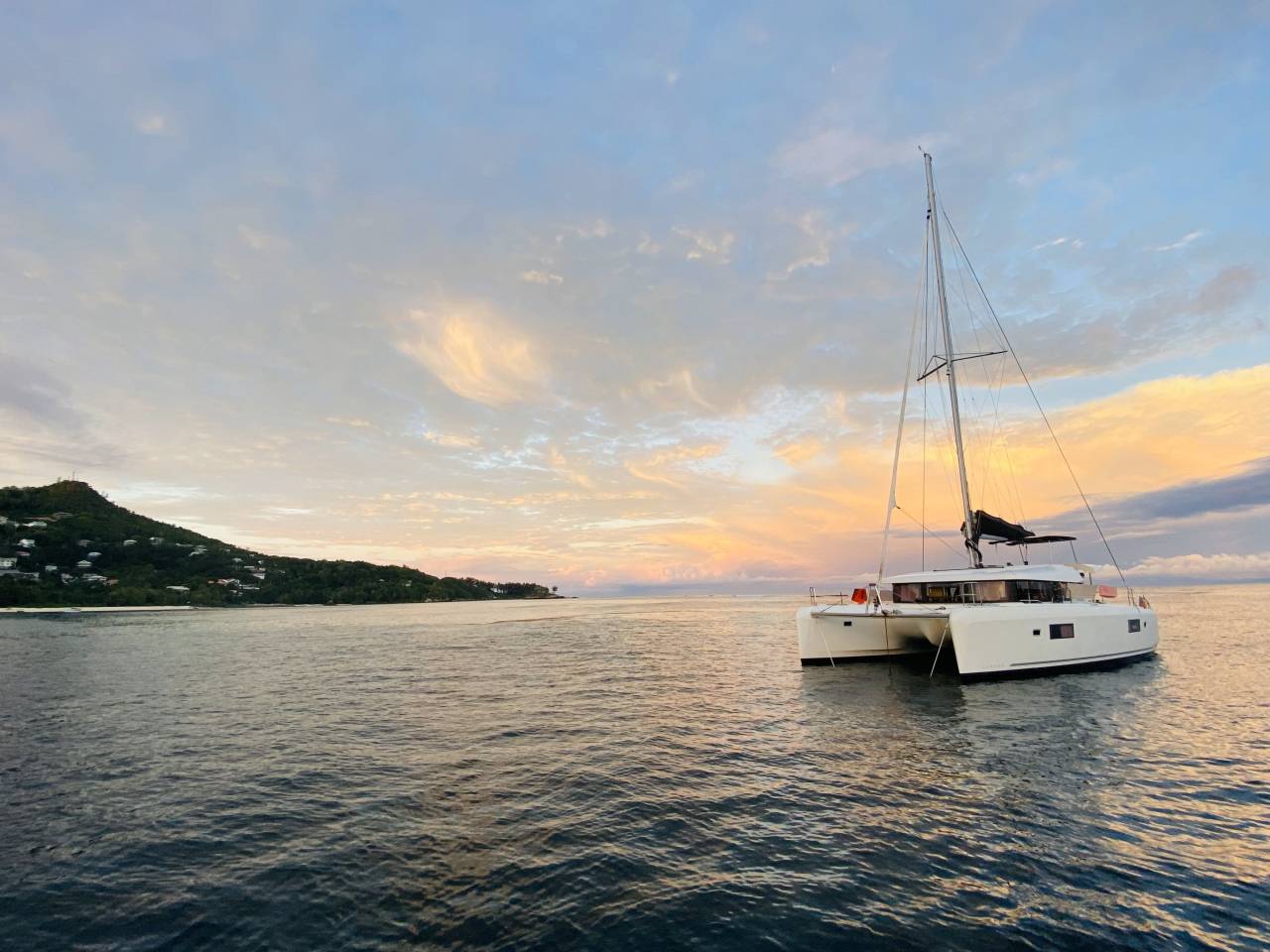 Seychelles are often considered a tropical paradise due to their white sandy beaches, crystal-clear waters, and natural beauty. It is an archipelago composed of 115 islands located in the Indian Ocean, off the east coast of Africa.
Here are the 5 points that make Seychelles an accessible paradise:
Geographical Accessibility: Seychelles is accessible from various parts of the world. Many international flights serve the Mahé International Airport on the main island. Situated north of Madagascar and not far from the Maldives, these paradise islands are less than a 10-hour flight from Paris. It is now possible to find flights starting from 850€ round trip.
Pleasant Tropical Climate and Low Time Zone Difference: This archipelago enjoys a pleasant tropical climate with moderate temperatures and gentle breezes throughout the year. For European travelers, the time zone difference with Seychelles is relatively low. During your next catamaran cruise, it will be easier to quickly adapt to the time zone and minimize the effects of jet lag.
Local Culture and Cuisine: Seychelles has a unique culture influenced by various origins, including African, French, British, Indian, and Creole. Travelers can experience this diversity through local cuisine. You can choose to be accompanied by a cooking skipper during your catamaran rental, who will delight your taste buds on board!
Diversity of Activities: Seychelles offer a variety of activities for travelers, including snorkeling, scuba diving, hiking, fishing, visits to national parks, and of course, sailing with easy waters that are full of wonders: the flora and fauna are exceptional!
Warm Hospitality: Seychellois people are known for their warm welcome and friendliness towards travelers. The relaxed and friendly atmosphere contributes to making your nautical stay even more enjoyable.
In summary, Seychelles offer an appealing blend of natural beauty, ideal conditions for navigation, and relative accessibility, making it a preferred destination for travelers in search of a tropical paradise...