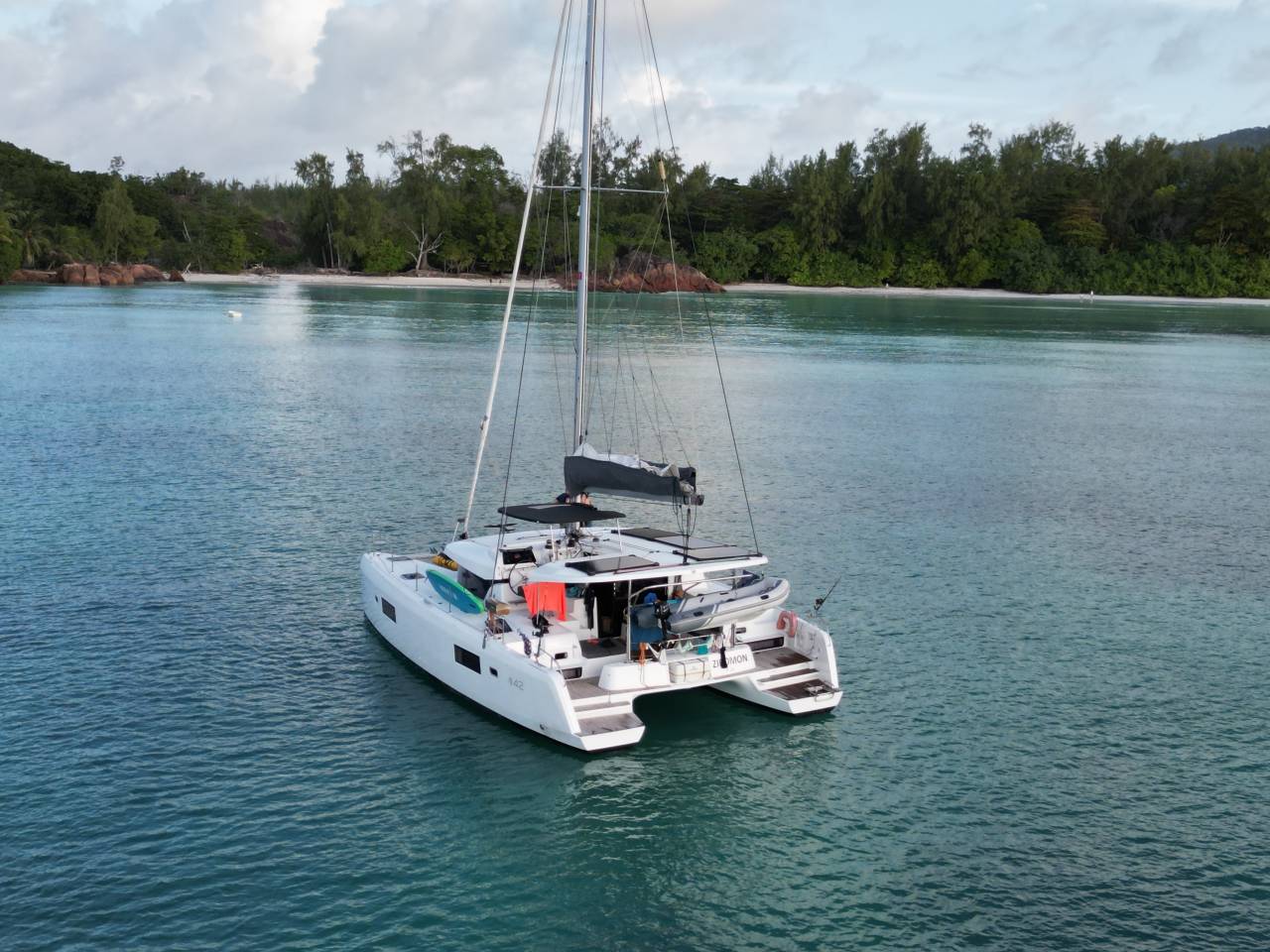 Catamaran journeys are becoming increasingly popular, offering a unique and memorable experience for exploring the oceans and islands of the world. Whether you choose to sail around Guadeloupe on a Lagoon Sixty 5 or opt for the new Lagoon 51, it is essential to prepare well for this exciting adventure. In this article, we will present the key elements to consider when planning a grand catamaran voyage.
Choosing the Right Catamaran
It is crucial to select a catamaran that suits your needs and comfort. Modern catamarans combine luxurious design with environmental consciousness.
What to consider when choosing your catamaran:
Size and passenger capacity Desired level of luxury and comfort Boat performance and maneuverability Energy consumption and environmental impact
Planning Your Itinerary and Selecting Stops
One of the greatest advantages of a catamaran journey is the freedom to sail at your own pace, exploring the dream islands and destinations you've always wanted to visit. When planning your itinerary, don't forget to consider distances between stops, weather conditions, and local regulations.
Also, think about the activities and excursions you want to do during your stops:
Discovering the natural beauty of Guadeloupe with its idyllic beaches and refreshing waterfalls Scuba diving, snorkeling, or kitesurfing for water sports enthusiasts Visiting historic and cultural cities to enrich your mind
Financial Preparation
Budgeting for a grand catamaran voyage can be complex, as you need to account not only for the cost of the boat and equipment but also for daily expenses such as food, drinks, and marina docking fees.
To estimate your budget correctly, consider the following:
The cost of purchasing or renting the catamaran (if you don't already own one)
Maintenance and potential boat repairs Insurance and docking fees
Cost of living on board, including food, drinks, and other personal expenses
Adapting to the Catamaran Lifestyle
Taking a long journey on a catamaran involves spending a lot of time on the water and away from land amenities. Therefore, it is essential to prepare well and adapt to this unique lifestyle.
Here are some tips to help you acclimate:
Learn to sail: If you have never sailed before, it can be helpful to take sailing lessons before departure to master basic skills. Ensure an adequate supply of food and drinking water: Bring enough provisions to cover your needs during periods spent away from ports and shops. Live at a slower pace: Adapt to the natural rhythms of the sun and sea, and fully enjoy every moment spent on your catamaran.
In conclusion, embarking on a grand catamaran voyage is an unforgettable experience that requires careful planning and adequate preparation. By choosing the right catamaran, creating an exciting itinerary, and knowing how to adapt to the seafaring lifestyle, you are sure to have a memorable adventure that will remain etched in your memory for years to come