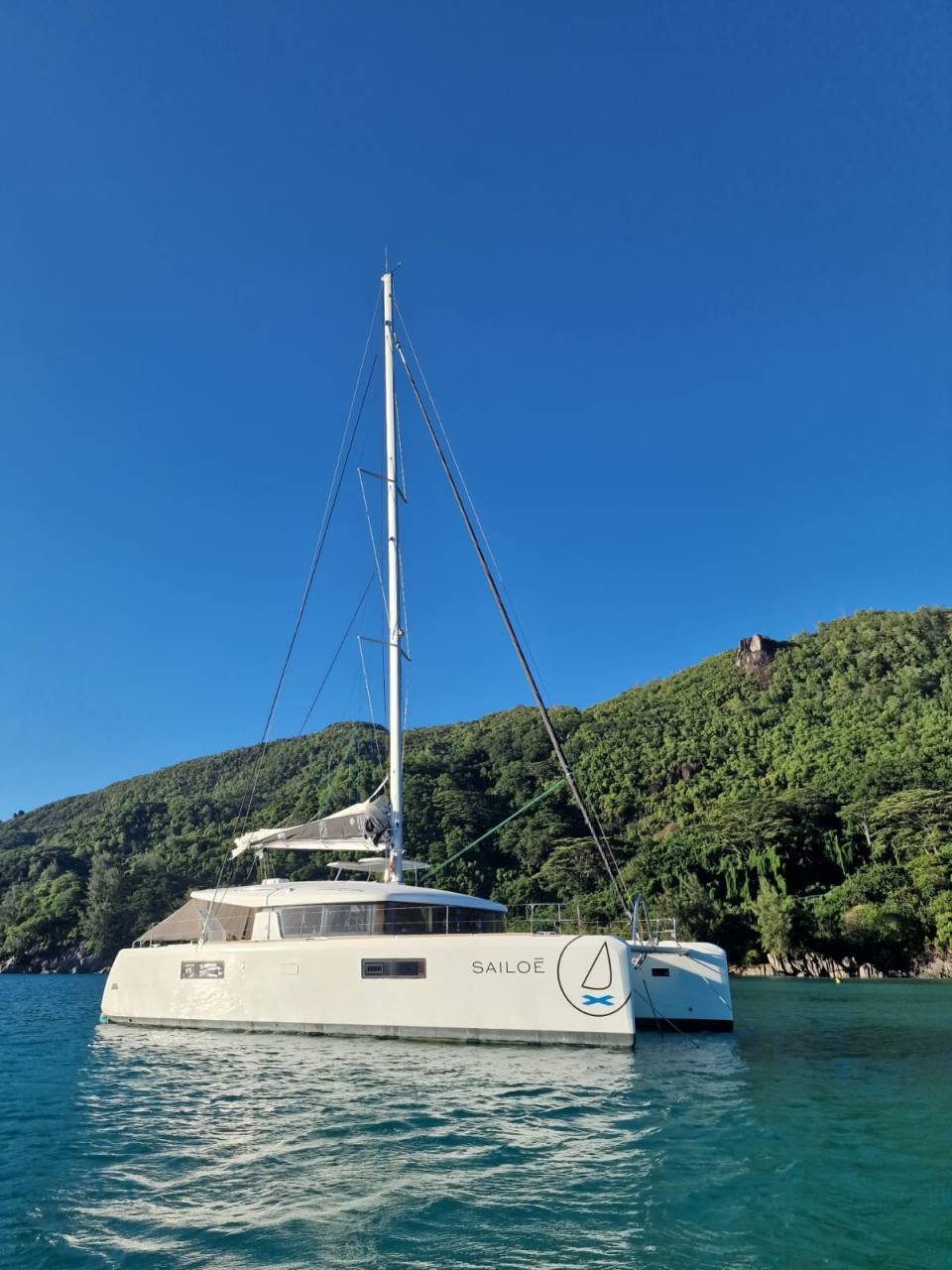 The marine horizons of Seychelles expand with the majestic arrival of the Lagoon 52 Sport Top Version "Takamaka" into the exclusive fleet of SAILOÉ Seychelles. This exceptional catamaran offers an unparalleled maritime experience, accommodating up to 12 passengers and two crew members on board.
Unmatched capacity for shared memories
Takamaka is not just a floating work of art; it's also a palace on the water. With its luxurious cabins and generous living spaces, this catamaran can comfortably accommodate up to 12 passengers, creating the ideal opportunity for family getaways, vacations with friends, or special events at sea.
Dedicated crew for personalized service
To ensure a carefree experience, Takamaka is accompanied by a dedicated crew of two members. These experienced sailors ensure that every need is anticipated and fulfilled, ensuring a stress-free and luxurious cruise.
Sporty design, exceptional performance
The Lagoon 52 Sport Top Version is renowned for its exceptional marine performance, and Takamaka is no exception. Whether you're a sailing enthusiast or a novice, you'll appreciate the smooth and responsive navigation of this catamaran, offering an exhilarating experience on the enchanting waters of Seychelles.
A tailor-made adventure
With SAILOÉ Seychelles, every journey aboard Takamaka is a tailor-made adventure. Whether you want to explore secluded coves, dive into colorful reefs, or simply relax on the deck while admiring the sunset, Takamaka's crew is there to fulfill your desires.
Book your dream getaway
Embark on a luxury escapade aboard the Lagoon 52 Sport Top Version "Takamaka" with SAILOÉ Seychelles. Reserve now to live an unforgettable experience where comfort, style, and adventure converge on the paradise waters of Seychelles.
Special offers 
16/12 - 23 /12 | 45% discount | 7150 € + 220 € cleaning 
13/01 - 20/01 | 20% discount | 8000 € + 220 € cleaning 
06/07 - 13/07 | 10 % discount | 5985 € + 220 € cleaning