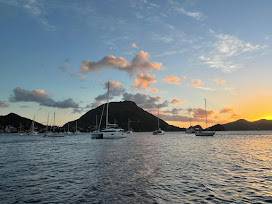 Opening of our catamaran rental base in Guadeloupe: Explore the crystalline waters of the Caribbean aboard our Lagoon 380, Lagoon 42, Lagoon Sport Top 450, and Lagoon 46.
Guadeloupe, with its white sandy beaches, turquoise waters, and lush vegetation, is a dream destination for boating enthusiasts. And now, we are thrilled to announce the opening of our catamaran rental base, offering an unforgettable experience to all sailors who wish to explore this magnificent region.
We take pride in presenting our world-renowned fleet of catamarans, including the Lagoon 380, Lagoon 42, Lagoon Sport Top 450, and Lagoon 46. These catamarans are known for their comfort, performance, and elegance. With their spacious living areas, well-appointed cabins, and modern amenities, they offer the perfect blend of luxury and functionality.
The iconic Lagoon 380, ideal for small groups or families seeking a pleasant sailing experience, boasts exceptional maneuverability and excellent stability at sea. Its ergonomic design maximizes interior space and provides breathtaking panoramic views of the surrounding marine landscapes.
For those looking for a larger and more luxurious option, the Lagoon 42 is the perfect choice. With its elegant lines and modern design, it offers a first-class sailing experience. Featuring expansive indoor and outdoor living spaces, it's perfect for groups of friends or families looking to enjoy unforgettable moments together.
The Lagoon Sport Top 450 is a perfect choice for thrill-seekers and those seeking exceptional performance. Its sporty design and cutting-edge technology make it a preferred catamaran for experienced sailors. With its spacious cockpit, you can enjoy fresh air while feeling secure.
Lastly, the Lagoon 46 represents the pinnacle of luxury and elegance. With its high-end finishes, spacious cabins, and fully equipped kitchen, it offers an incomparable luxury sailing experience. Whether you're planning a family cruise, a trip with friends, or a romantic getaway, this catamaran allows you to create unforgettable memories.
When you rent one of our catamarans, you not only benefit from an exceptional sailing experience but also from the expertise of our dedicated team. Our experienced staff will be delighted to advise you on the best destinations to explore in Guadeloupe, based on your preferences and the duration of your stay.
Whether you want to explore the stunning Caribbean islands, relax on secluded beaches, or dive among colorful coral reefs, our catamarans will provide you with the freedom to create your own itinerary and experience a dream vacation.
Don't miss this opportunity to discover Guadeloupe in a unique and memorable way. Reserve your catamaran now and get ready for an unforgettable adventure on the waters of the Caribbean.