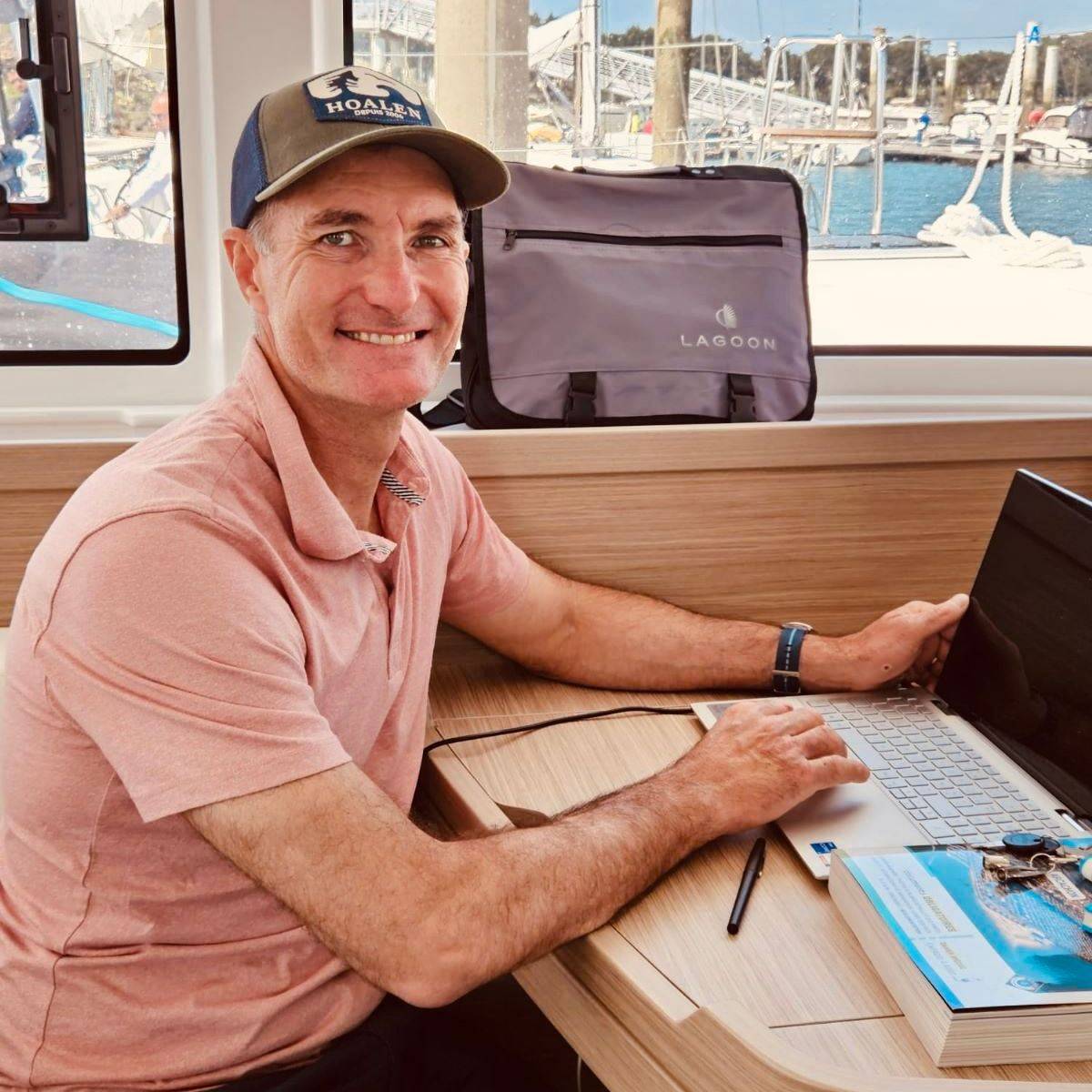 This weekend, the renowned sailor Jérémie Beyou had the opportunity to sail on our brand-new Lagoon, ZOURITE.
Jérémie Beyou, who is currently preparing for the upcoming Vendée Globe, took a break between two qualifying races to recharge with his family on a cruise departing from Lorient. After finishing second with Franck Camas in the Guyader Bermudes 1000 Race, Jérémie seized the chance to enjoy the pleasures of sailing with his family.
ZOURITE, our Lagoon 42, is currently based in Brittany, offering an exceptional sailing experience in these picturesque waters. With its modern design, impressive performance, and unparalleled comfort, ZOURITE is the perfect choice for passionate sailors seeking sea adventures.
After exploring the waters of Brittany, ZOURITE will join our Seychelles fleet in July. The Seychelles, with their white sandy beaches, crystalline waters, and captivating marine life, provide an idyllic setting for dream cruises. Whether it's a romantic getaway, a family vacation, or an adventure with friends, sailing on ZOURITE in the Seychelles promises unforgettable memories.
We take pride in having had Jérémie Beyou on board ZOURITE, and we're excited to offer this exceptional experience to our customers. Whether you're an experienced sailing enthusiast or an amateur seeking a unique nautical adventure, our world-renowned catamaran fleet guarantees an unforgettable sailing experience. Book your journey aboard ZOURITE now and get ready to discover the wonders of catamaran sailing in the spectacular waters of Brittany or the Seychelles.