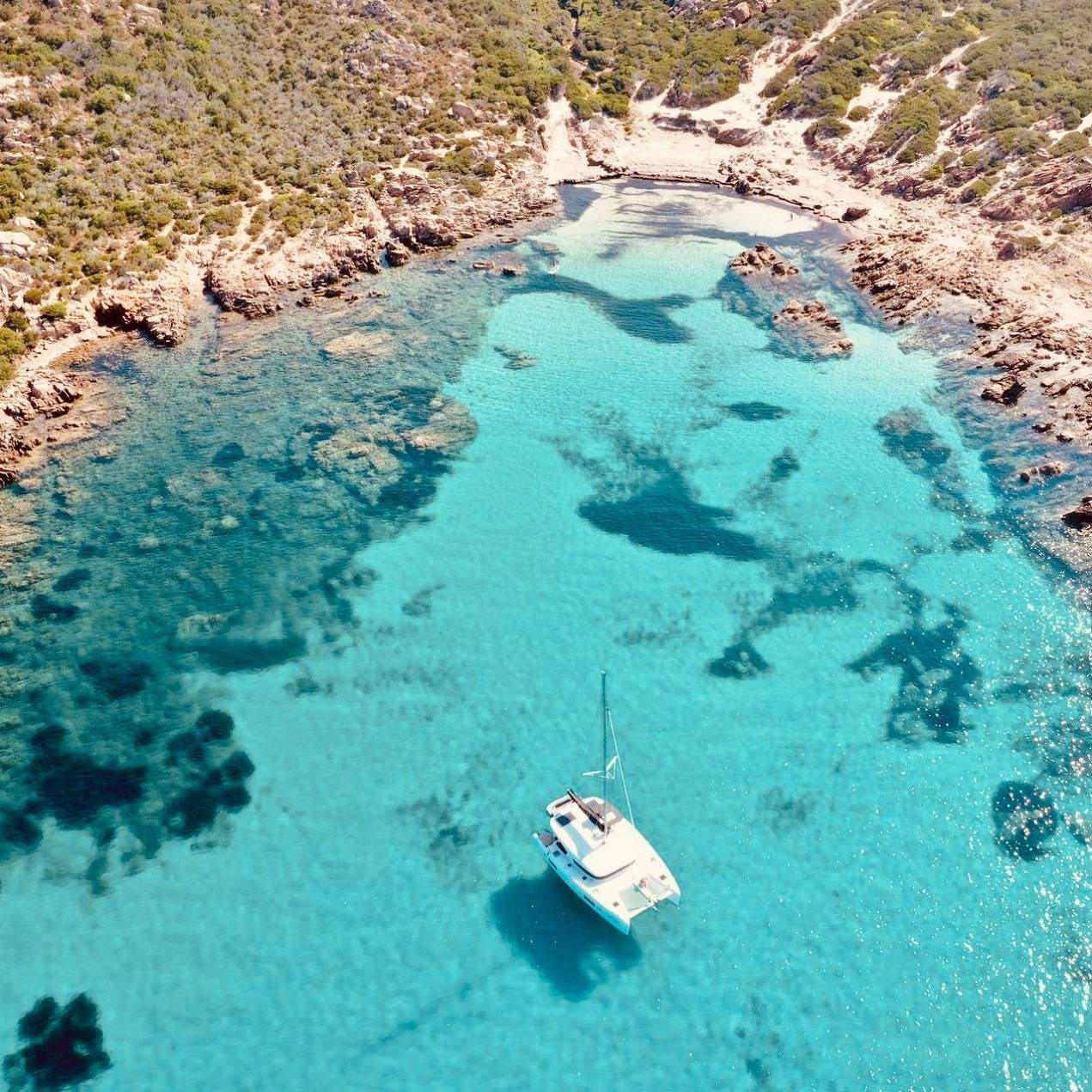 Corsica, also known as the "Island of Beauty," is a true paradise for beach and coastal landscape enthusiasts. With its crystalline waters, fine sandy beaches, and preserved nature, this Mediterranean island offers an idyllic setting for sunny vacations. Here is our selection of the most beautiful beaches in Corsica that you shouldn't miss during your stay.
Palombaggia Beach
Located near Porto-Vecchio, Palombaggia Beach is undoubtedly one of the most famous and beloved in Corsica. Its turquoise waters border a stretch of golden sand, surrounded by umbrella pine trees that provide shade and freshness. The beach is easily accessible, and various activities are offered on-site, such as renting sun loungers or paddleboarding.
Saleccia Beach
In the Agriates Desert, in the north of the island, lies the magnificent Saleccia Beach. Accessible only by boat or on foot, this wild beach offers a unique setting with its white sand and translucent waters. Its remote location makes it a perfect place to enjoy peace and tranquility, far from the hustle and bustle of touristy beaches.
The Splendors of Cap Corse
Cap Corse, the peninsula located at the northernmost tip of the island, harbors some of the most beautiful beaches in the region. Here are two must-visit ones:
Barcaggio Beach
Situated at the tip of Cap Corse, Barcaggio Beach is a small paradise with its fine sand and clear blue-green waters. Surrounded by preserved and protected nature, this beach offers a wild and untouched landscape that will enchant nature lovers. Moreover, it's ideal for snorkeling due to the richness of its marine life.
Ostriconi Beach
At the foot of the Ostriconi Massif, this beach unveils itself after a short walk through the dunes. With its vast expanse of golden sand, turquoise waters, and breathtaking view of the Agriates Desert, Ostriconi Beach has it all. It's particularly appreciated by families for the quality of its waters and its peaceful ambiance.
The West Coast and Its Hidden Treasures
Exploring the west coast of Corsica means discovering hidden gems unknown to the general public.
Here's our selection:
Ficajola Beach
Nestled between the cliffs of the Scandola Nature Reserve, Ficajola Beach is a small cove accessible only by boat or a steep trail. Its fine sand and calm waters invite relaxation, while its preserved environment offers an ideal setting for observing marine fauna.
Roccapina Beach
Located in the town of Monacia-d'Aullène, Roccapina Beach is a true postcard with its golden sandy beach, rocks sculpted by erosion, and its famous stone lion that watches over the area. Accessible after a roughly 20-minute walk, this wild beach is a haven of peace to recharge away from crowds.
In conclusion: Enjoy Corsica's Treasures
A few other beaches not to miss during your stay in Corsica:
Arone Beach, near Piana Cupabia Beach, located in the Gulf of Valinco Calvi Beach, with its stunning view of the citadel Santa Giulia Beach, a true paradise on earth
Corsica is an ideal destination for lovers of exceptional beaches and coastal landscapes. Don't hesitate to explore its various coasts to discover the many hidden treasures of this beautiful and preserved island.