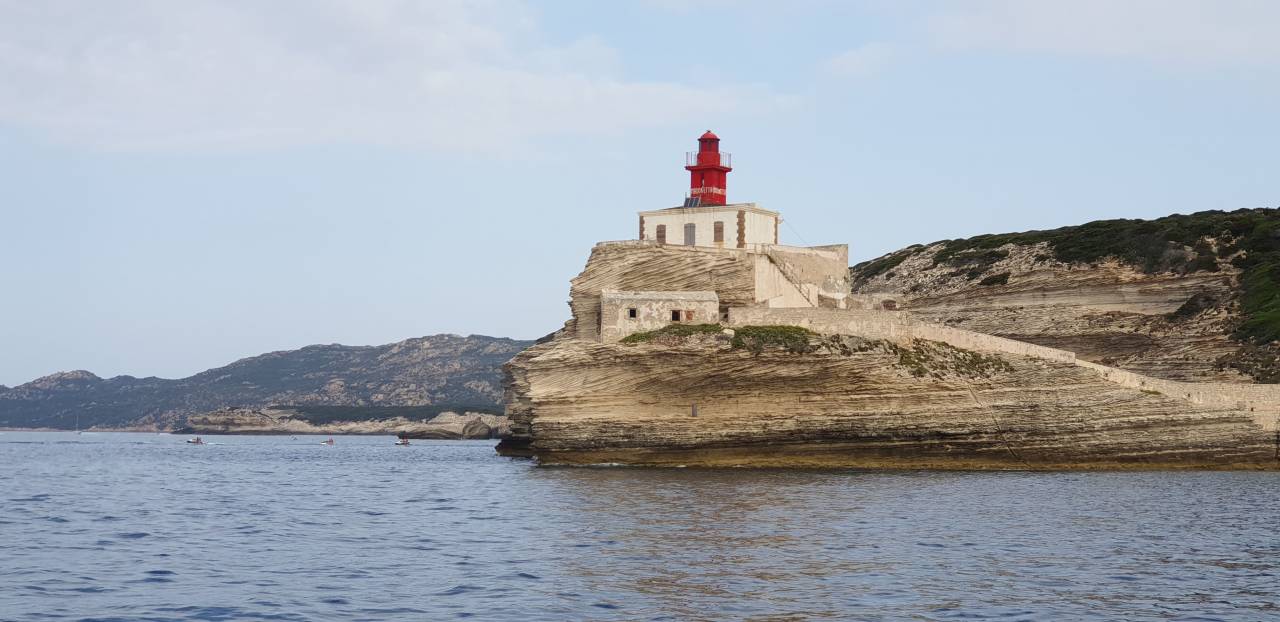 Bonifacio, a true gem on the southern coast of Corsica, offers an exceptional panorama and cultural and natural richness to its visitors. If you are planning to visit this charming town perched on chalky cliffs during your cruise in Corsica, here are some practical tips to easily get there and make the most of your stay.
Getting to Bonifacio by Plane or Ferry
To reach Bonifacio, you have several options:
By plane: The nearest airports are Ajaccio (approximately 130 km away) and Figari (approximately 20 km away). Direct flights from major French and European cities regularly serve these two airports. Once there, you can rent a car or take a taxi to reach Bonifacio. By ferry: Several maritime companies offer crossings from the French mainland (Marseille, Toulon, Nice) to one of the Corsican ports: Ajaccio, Bastia, Porto-Vecchio, or Propriano. From there, it's possible to rent a car or take a bus to reach Bonifacio. Reservation and Tickets
It is strongly recommended to book your plane or ferry tickets in advance, especially during the summer period, as demand is very high. Several online comparison websites allow you to find the best deals and book quickly and easily.
Getting Around
To fully enjoy your stay in Bonifacio and explore its surroundings, you have several modes of transportation:
By car: Renting a car is undoubtedly the most convenient way to move around freely. Many rental agencies are available at airports, ports, or in downtown Bonifacio. By bus: Public transportation serves Bonifacio as well as the main cities and tourist attractions in the region. Schedules and fares are available from tourist offices. By taxi or shuttle: Taxi and private shuttle services are also available to facilitate your movements. By bicycle or on foot: For hiking and cycling enthusiasts, numerous trails and bike paths crisscross the region around Bonifacio.
Best Practices and Road Safety
It is important to respect the traffic and parking regulations in force in Corsica, especially regarding the use of safety equipment (helmets for cyclists) and adhering to speed limits.
Preserving the Environment and Natural Heritage
In the face of excessive tourist traffic, some natural areas in Corsica, such as the Lavezzi Islands or the calanques of Marseille, have implemented regulatory measures such as mandatory reservations to preserve their fragile natural heritage.
Respect the guidelines and regulations in place in parks and natural sites (reservations, access hours, etc.).
Adopt eco-responsible behavior: Do not leave any trash behind, do not pick flowers or plants, and stay on marked trails.
Consult tourist offices or site managers for information on rules to follow and best practices to adopt.
Enjoying Activities and Local Entertainment
Bonifacio offers a multitude of cultural, sports, and leisure activities for all tastes:
Guided tours of the old town and the Genoese citadel Hiking along cliffs or in the hinterland Water activities (sailing, scuba diving, kayaking) Exploring local culinary and artisanal heritage Festivals, concerts, and cultural events throughout the year
Feel free to inquire with the Bonifacio Tourist Office to learn about the activities and entertainment offered during your stay, as well as practical advice to fully enjoy this must-visit destination in Corsica.