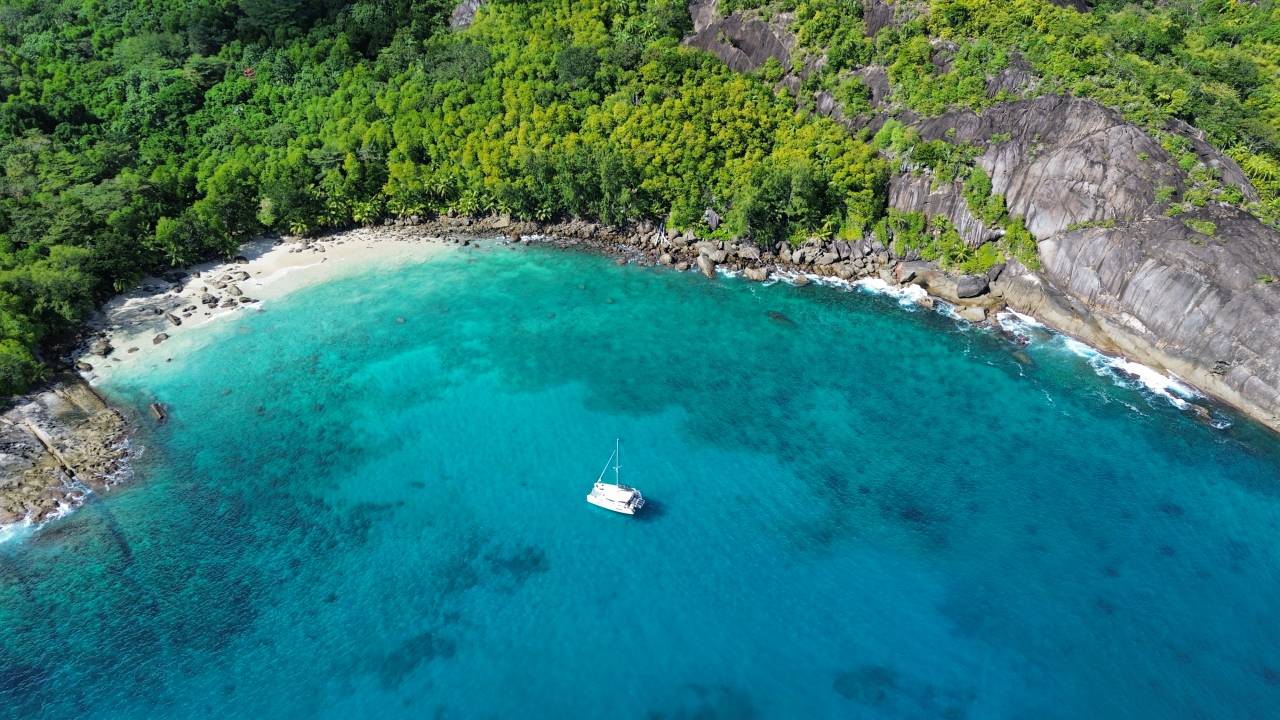 The Seychelles welcome numerous travelers each year who come to enjoy the pleasures of a catamaran cruise in the heart of the Indian Ocean. En route to these magnificent paradise islands, it is essential to prepare your bag well to have an unforgettable stay on board.
Here are some tips and tricks to help you organize your suitcase.
Choosing the right luggage for the cruise: Opt for a soft and moderate-sized bag: To save space in the catamaran cabin, soft bags are more suitable as they can be folded and arranged more easily than a rigid suitcase. Additionally, a small bag can be easily carried with you during your stops on the various islands.
Essential clothing for a tropical cruise: Light and comfortable clothing: Choose t-shirts, shorts, skirts, and dresses made of lightweight and breathable materials such as cotton or linen. Bring several outfits so you don't have to wash your clothes every day. Two swimsuits: Alternating between two swimsuits allows one to dry while you wear the other. Opt for light-colored swimsuits that attract less heat. A sarong: Practical and versatile, a sarong can be worn as a skirt, a dress, or even used to protect yourself from the sun and wind. An outfit for evenings: Although most catamaran cruises in the Seychelles are casual, pack a more dressed-up outfit just in case you dine out at a restaurant on land. Underwear and socks: Bring enough underwear for the duration of your stay, as well as a pair of lightweight socks for comfortable nights when it's cooler.
Clothing and accessories for sun and rain protection: The weather in the Seychelles is generally pleasant; however, some tropical showers can occur. So, consider bringing:
A wide-brimmed hat: A wide-brimmed hat is ideal for protecting yourself from the sun during the day. Sunglasses: Choose polarized lenses that offer better UV protection and reduce glare caused by water reflection. Sunscreen: Opt for sunscreen suitable for your skin type and water-resistant. A lightweight rain jacket: To protect yourself from showers, choose a rain jacket that can be easily folded into your bag.
Footwear suitable for a catamaran cruise and stops in the Seychelles:
Sandals: Opt for comfortable and well-fitting sandals, perfect for walking on the deck and on the sandy beaches.
Water shoes: Essential for accessing some rocky or coral areas, water shoes provide better grip while protecting your feet. A pair of sneakers: If you plan on hiking or biking during your stops, always bring a pair of lightweight and comfortable sneakers.
Useful accessories and equipment for the cruise: Finally, don't forget to bring some essential accessories to ensure a successful trip:
A waterproof camera: Being able to capture the underwater wonders of the Indian Ocean is invaluable. With a waterproof camera, you can immortalize these moments without worrying about damaging your equipment.
A tourist guidebook: Bringing a comprehensive guidebook about the Seychelles will help you discover the must-see attractions and hidden gems of the islands.
An electrical adapter: Make sure to check if your devices are compatible with Seychelles' electrical outlets and don't forget to bring a universal adapter just in case.
A headlamp or a small flashlight: This can be very useful when night falls on the docks or during evenings ashore.
In conclusion, preparing your bag for a catamaran cruise in the Seychelles requires some organization and planning. With these tips, you'll be ready to fully enjoy your stay on the water while exploring the wonders these paradise islands have to offer.