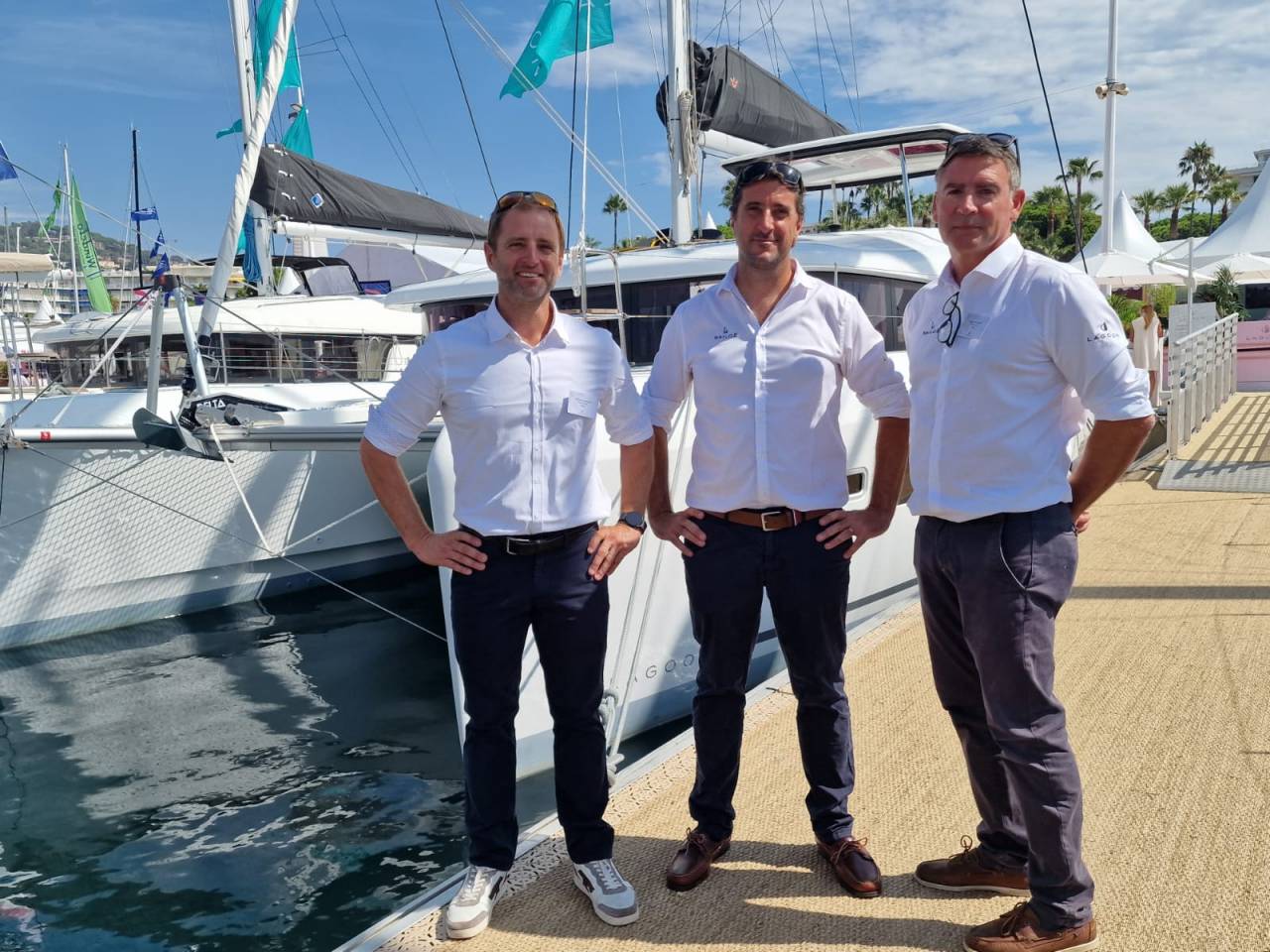 SAILOÉ, the dealer for the renowned Lagoon catamarans in Brittany and Corsica, is delighted to announce its presence at the Cannes Yachting Festival and the Le Grand Pavois La Rochelle international in-water boat show.
These two major events are an excellent opportunity for boating enthusiasts and individuals interested in purchasing a catamaran to engage with our team and make their dreams a reality.
Must-Attend Events in the Boating World
At these must-attend events, you can explore the latest innovations in catamarans and receive personalized advice to choose the model that best suits your sailing project.
The Cannes Yachting Festival is a hub for exchanges between maritime enthusiasts and industry professionals. This event showcases over 600 boats each year in the port of Cannes, including nearly 150 worldwide premieres.
Le Grand Pavois La Rochelle, on the other hand, hosts nearly 800 exhibitors presenting their products and services to an estimated 100,000 visitors. This boat show covers an area of 100,000 square meters, featuring over 300 boats afloat.
Discover Lagoon Models at the Cannes Yachting Festival and Le Grand Pavois La Rochelle
During these two events, Sailoé will showcase Lagoon catamarans, a leading brand in the sail and motor catamaran market.
Visitors will have the opportunity to discover or rediscover flagship models such as:
The Lagoon 42, combining comfort and performance.
The Lagoon 46, ideal for extended cruises.
The Lagoon 51 and 55, synonymous with space and luxury.
The SIXTY 5 and the iconic SEVENTY 7, luxurious catamarans.
Personalized Support for Your Acquisition Project
As an authorized Lagoon dealer, Sailoé offers a personalized approach to address all your questions regarding your future catamaran.
Our team will be available to guide you in your choice and assist you throughout your project, including:
Expert advice: Benefit from the expertise and experience of our team to find the model that meets all your expectations.
A wide selection of catamarans: Sailoé offers a comprehensive range to introduce you to all Lagoon catamarans, from compact to luxurious.
Tailored financing: Our financial partners provide custom financing solutions to make your acquisition project a reality.
After-sales assistance: We are here to support you in maintaining your catamaran and ensuring a serene sailing experience.
Don't Miss These Two Must-Attend Events for All Nautical Enthusiasts
The Cannes Yachting Festival and Le Grand Pavois La Rochelle are unmissable gatherings for those considering the purchase of a catamaran or simply staying informed about the latest developments.
If you are contemplating buying a catamaran, take advantage of these shows to meet the Sailoé team, discover Lagoon models, and receive personalized advice on selecting the boat that matches your desires and budget.
Don't hesitate to meet the SAILOÉ team at the Cannes Yachting Festival and the Le Grand Pavois La Rochelle international in-water boat show to discuss all your Lagoon catamaran acquisition projects.
SAILOÉ is the exclusive distributor of Lagoon catamarans in Corsica and Brittany
Corsican Representative
Pierre-Marie BAZIN
+33 6 60 65 39 90
pierremarie@sailoe.com
Brittany Representatives
Stéphane BARIOU
+33 6 60 47 20 04
sbariou@sailoe.com
Bruno GILLARD
+33 7 89 02 34 12
bruno@sailoe.com