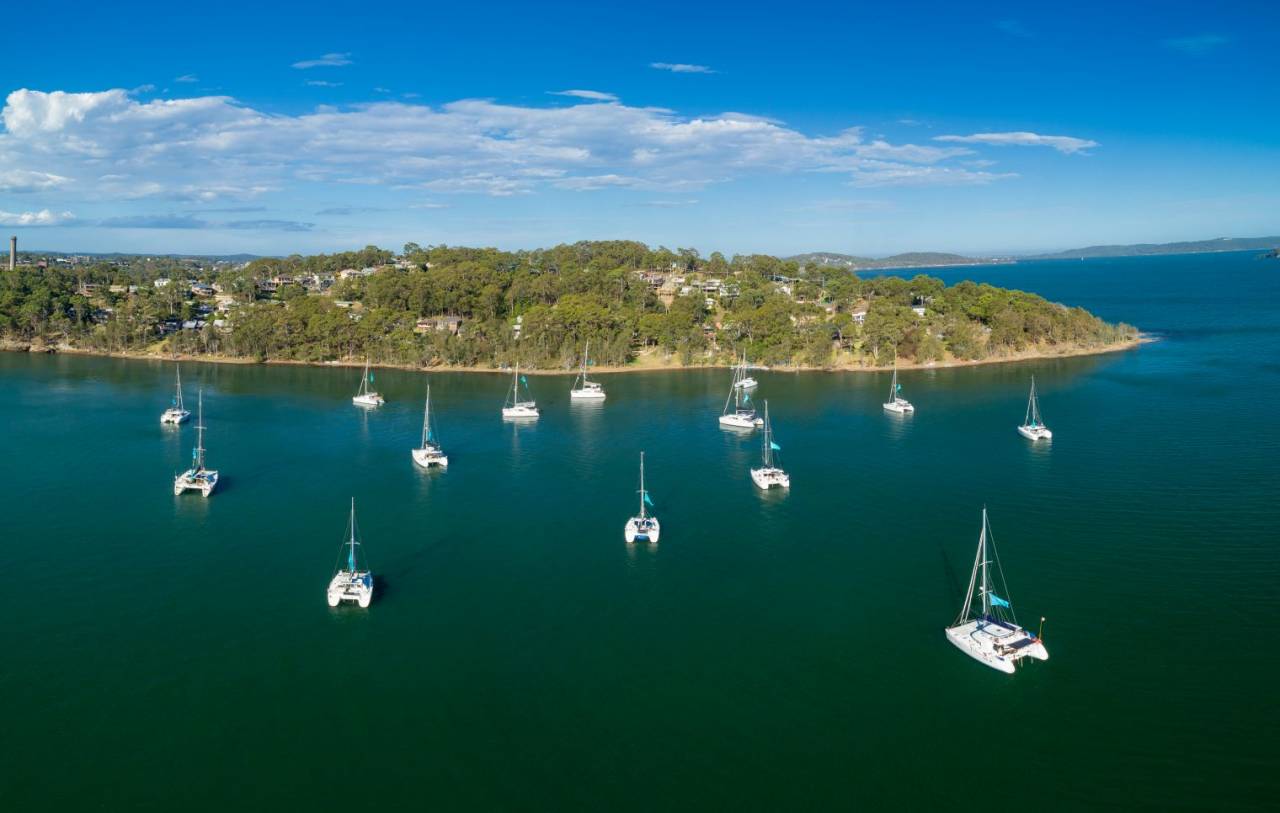 Reasons to Choose a Lagoon Catamaran
When it comes to catamarans, the Lagoon brand is often mentioned as one of the best in the market. Indeed, Lagoon catamarans are renowned for their comfort, innovative design, and performance. Moreover, they offer a wide variety of models, ranging from small 40-foot (11.7 meters) catamarans to large 77-foot (23.4 meters) luxury yachts.
Onboard Comfort and Quality of Construction: Lagoon catamarans are designed to provide maximum comfort and space onboard. Their interior architecture is optimized to allow smooth circulation between different areas of the boat while ensuring good ventilation and natural light. Additionally, the materials used for construction are carefully chosen to ensure resistance to impacts and weather.
Innovative Design and Performance: Lagoon catamarans also stand out for their modern and innovative design. They are equipped with new technologies that allow them to achieve excellent navigation performance while remaining easy to maneuver. Finally, thanks to their shallow draft, they can access shallow areas, offering great freedom of movement.
Essential Equipment for Your Lagoon Catamaran: To fully enjoy your Lagoon catamaran, it's essential to equip it properly. Here are some equipment items you shouldn't overlook:
Anchor and electric windlass: To facilitate anchoring maneuvers and ensure the boat's safety.
GPS and radar: To navigate with peace of mind, even in adverse weather conditions.
VHF radio: To communicate with other boats and emergency services when needed.
Autopilot: To maintain a precise course effortlessly, especially during long voyages.
Solar panels: To produce clean and self-sufficient energy, reducing the need for the generator.
Watermaker: To convert seawater into potable water and avoid carrying large quantities of freshwater onboard.
Customization of Your Lagoon Catamaran: One of the strengths of the Lagoon brand is the ability to customize your catamaran according to your tastes and needs. Whether it's the interior layout, equipment, or navigation options, you can create a unique boat that reflects your personality.
Trust Sailoe for the Purchase and Equipment of Your Lagoon Catamaran: To guide you through the purchase and equipment of your Lagoon catamaran, it's important to consult a specialist in the field. Sailoe can assist you - as experienced professionals, we offer a comprehensive service to support you in all stages of your project:
Consultation and support: Our team helps you choose the most suitable Lagoon catamaran model for your needs and supports you throughout the buying process.
Negotiation with the shipyard: We negotiate on your behalf with the manufacturer to secure the best possible price and delivery conditions.
Administrative management: We handle all administrative procedures related to the purchase and registration of your Lagoon catamaran.
Equipment and customization: Our team advises you on essential equipment and customization options for your catamaran.
Training and familiarization: We provide training on navigation and the use of your Lagoon catamaran so that you can fully enjoy your boat safely.
By choosing SAILOÉ for the purchase and equipment of your Lagoon catamaran, you benefit from personalized support and recognized expertise in the boating industry.
Feel free to contact us to discuss your project and receive a customized quote.